Selain memiliki bakat yang mengagumkan dan menarik perhatian banyak khalayak masyarakat, seorang public figure juga dituntut memiliki wawasan yang luas. Meski tidak semua artis mengenyam pendidikan hingga sarjana dan lebih fokus terhadap karirnya, deretan artis dibawah ini memiliki fokus karir dan pendidikan yang baik sehingga keduanya pun diraih dengan baik. Tak hanya itu, artis-artis cantik ini pun mendapatkan gelar cumlaude (lulus dengan pujian). Siapa sajakah artis tersebut? Berikut ulasannya.
Maudy Ayunda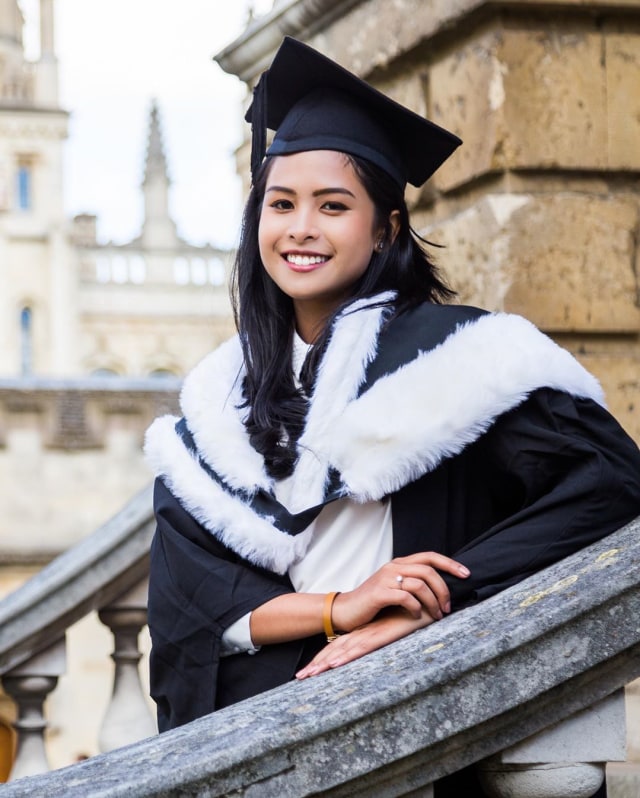 Penyanyi berparas manis Maudy Ayunda merupakan lulus pendidikan S1 di Oxford University berhasil dengan predikat cumlaude hanya dengan waktu tiga tahun. Tak hanya itu, kini Maudy Ayunda sedang melanjutkan studi S2 nya di Stanford University.
Alyssa Soebandono
Pemain sinetron sekaligus istri dari Dude Harlino ini menyelesaikan studinya di Monash University, Australia. Alyssa kembali melanjutkan pendidikan S2 nya di London School of Public Relation (LSPR) dengan jurusan corporate communication hanya dengan waktu 1,5 tahun dan meraih predikat cumlaude.
Mikha Tambayong
Artis mulititalenta, Mikha Tambayong lulus pada tahun 2017 dari fakultas Hukum Universitas Pelita Harapan berhasil mendapatkan predikat cumlaude. Dengan universitas yang sama, kini ia kembali melanjutkan studinya pada program International Executive Master of Management (IEMM).
Isyana Sarasvati
Penyanyi yang khas dengan suara seriosanya ini lulus dari Nanyang Academy of Fine Arts di Singapura melalui jalur beasiswa. Kemudian ia berhasil meraih jalur beasiswa penuh lagi di Royal College of Music, London. Ia sukses menyabet gelar cumlaude sekaligus mendapatkan achievement Embassy of Peru Awards.
Felicya Angelista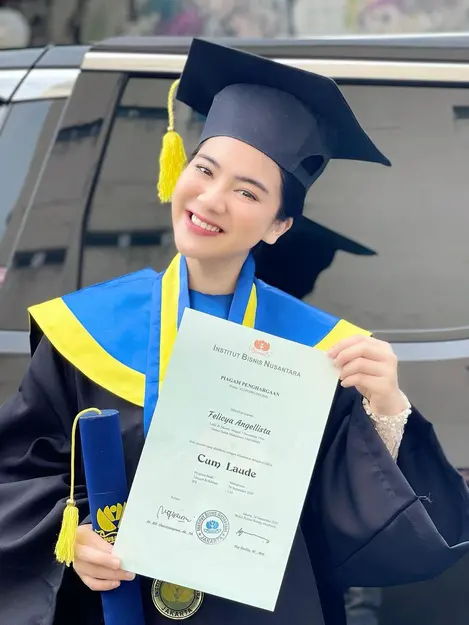 Aktris sekaligus pebisnis Felicya Angelista, baru-baru ini telah merampungkas studinya di Institut Bisnis Nusantara dengan gelar Sarjana Ekonomi. Tentunya kabar tersebut disambut bahagia, terlebih dengan kondisinya yang telah mengandung buah hati dari Caesar Hito.